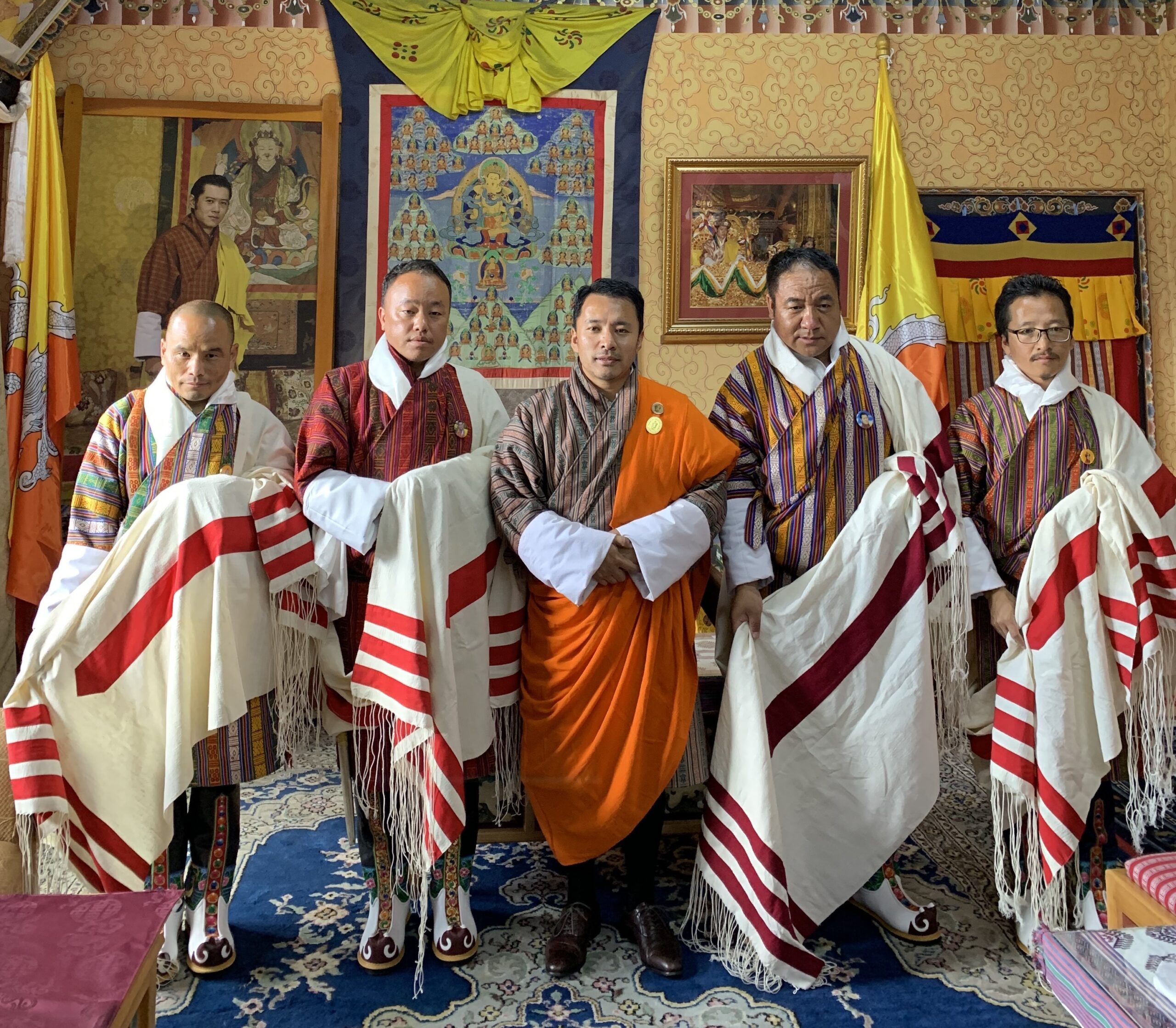 On the auspicious day of 29th August, 2023, coinciding with the 13th Day of the Seventh Month of Water Female Rabbit Year, the Ministry of Home Affairs appointed four new Dzongrabs.
Hon'ble Nangsi Lyonpo conferred dhar to appoint Dorji Duba, Dorji Rinchen, Sonam Dendup and Tika Ram Gurung as Dzongrabs of Trashigang, Trongsa, Samdrup Jongkhar and Zhemgang Dzongkhags respectively.
Dorji Duba was a Deputy Chief Planning Officer at Trashigang Dzongkhag while Dorji Rinchen served as Senior Labour Officer at Regional Office of the Ministry of Industry, Commerce and Employment (MoICE) in Mongar. Meanwhile, Sonam Dendup was a Deputy Chief Trade Officer at the Regional Office in Phuntsholing under MoICE and Tika Ram Gurung served as Senior Gewog Administrative Officer at Shompangkha Gewog in Sarpang Dzongkhag.
They have been appointed on lateral transfer through open competition.